Copyright 2003 Yoursigns Ltd.. All Rights Reserved.
All house signs made by our company are made from durable reconstituted slate and have high-tec reflective text and numbers which are heat laminated flush to the plaque surface and are not engraved or raised in relief.
Yoursigns Ltd, 20 College Close Industrial Estate, Sandown, Isle of Wight, PO36 8EB, United Kingdom Telephone: 0845 230 1290
Mews Floral Motif House Number Sign - £37.95
Type the House Number you would like on the sign - maximum 4 digits. This sign is not suitable for house names

Enter the numbers you would like on your sign in the box below

Select your choice of font from the dropdown list. If you prefer a font not listed, you can choose 'My own font' and send it to us as an email attatchment .



Shipping methods & charges for each of this item are as follows:
UK - £4.95 via Royal Mail registered post
EU Countries - £6.95 via registered small packet airmail
USA & Canada - £8.75 via registered small packet airmail
All other Countries - £10.95 via registered small packet airmail
The signs are supplied with screws and 'Click-On' black dome caps that hide the screw heads and protect them from corrosion.

If you enter more than 1, the signs will be identical. To order more than 1 house sign with different text/numbers please order them as seperate items

The sign is offered with the colour options in the drop down box, please select your prefered colour. The background colour is always black - the reflective numbers are always white with no other colour options .


Worldwide
7 Year Guarantee

The cart will calculate the price for you - including any options and shipping to your own country and display it in GB Pounds, US Dollars and Euros. You can the decide to complete the order or delete the calculation and return to this order form to make any modifications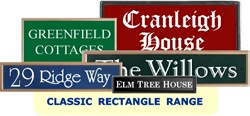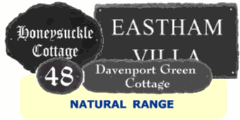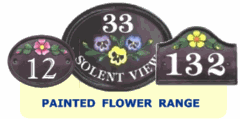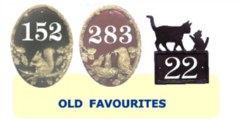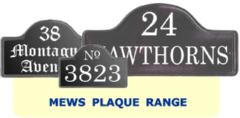 Please fill in all relevant details on the order form below. Choose any additional options you would like and then click the 'Calculate Price' button at the bottom of the form. You will then be taken to the shopping basket page where the total price including any selected options and shipping will be calculated for you. You can then decide to 'Checkout' to buy the house sign by credit/debit card, cheque or paypal or simply return to this page